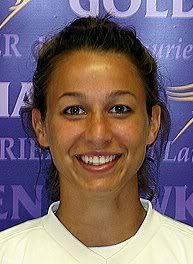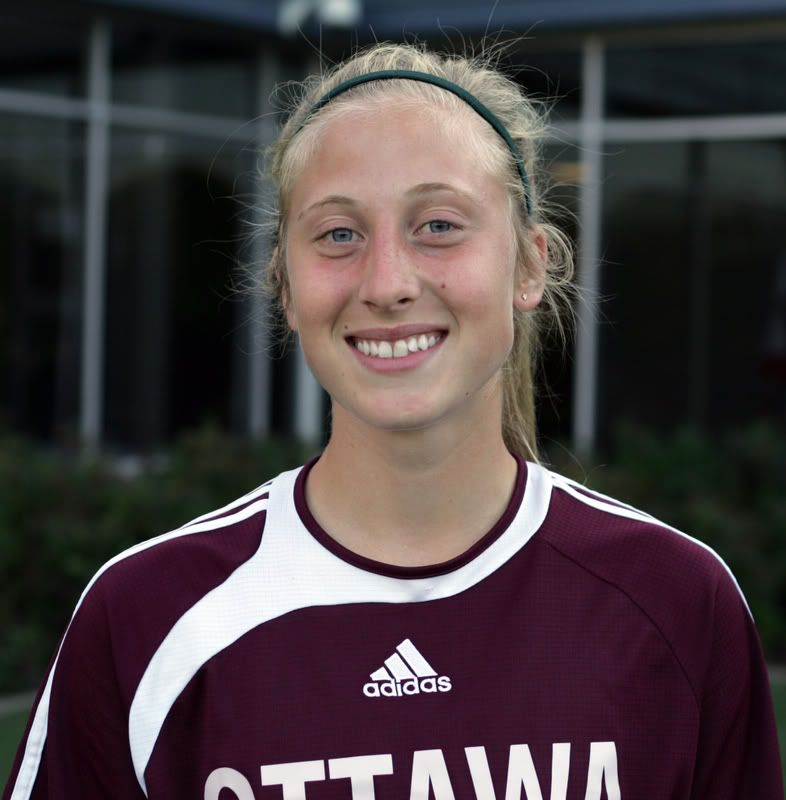 Just a follow-up from
last week
: It will be Laurier midfielder
Alyssa Lagonia
(far right)
and Ottawa defender
Amanda Robinson
(near right)
playing on the
Canadian U20 women's team
for a four nations tournament in Chile.
Canada plays the Chileans today, followed by Mexico on Tuesday, New Zealand on Sept. 18 and Chile again on Sept. 20. Needless to say, it's nice a coup for the programs that coaches
Barry MacLean
and
Steve Johnson
respectively run at Laurier and Ottawa, both of which have been regular visitors to nationals over the years.
Our intrepid footy writer,
Mr. Bucholtz
(Ottawa used to hava CSL team named the Intrepid; behold, the wordplay) can likely add something a little less extemporaneous.