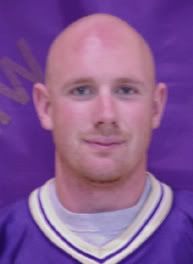 Chris Worden
, the RCMP officer shot dead in Hay River, N.W.T., yesterday, was a former Laurier Golden Hawks football player.
Worden, 30,a graduate of St. Matthew's in Ottawa, played at Laurier from 1996-2000. In hindsight, he seems like one of those total team guys, a special teams standout who variously lined up at fullback, slotback and even on the offensive line.
Laurier's roots as the little school has contributed to the Golden Hawks have always had a reputation as very close-knit football family, with a lot of long-serving coaches and players who stay close to the program. No doubt this devastating and it goes without saying the Hawks will try to honour Chris' memory before Saturday's home game vs. the Ottawa Gee-Gees.
Worden would have, if memory serves, played in a 2000 Laurier-Queen's game that I helped broadcast for CFRC, the campus radio station in Kingston. One of the Gaels rookies that season, defensive back
Justin Schwieg
, was stabbed to death by a knife-wielding man in a Kingston bar on the Easter weekend in 2005. Now there's another by-all-accounts good guy whose life was cut short. It's something for the CIS to proud of that it helps turn out young men and women such as
Chris Worden
and it's infuriating senseless acts of violence keep taking them. Condolences to Worden's friends, family and his football brethren.
Related:
RCMP officer killed in shooting in N.W.T.
(
cbc.ca
)
Chris Worden - former Golden Hawk
(
cisfootball.org
)